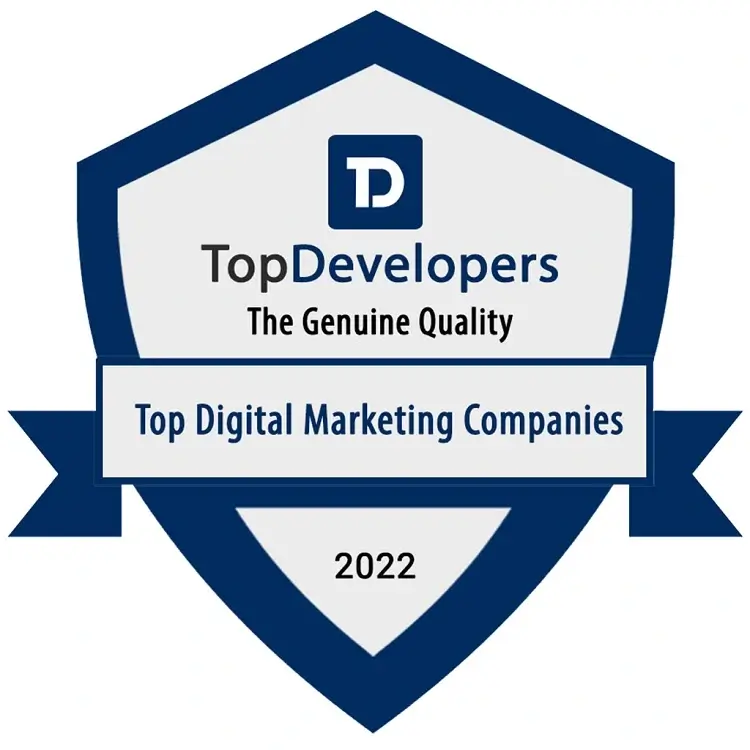 Advology Solution is the prime solution for all of your issues regarding your brand's triumph. We strive hard to remove all the obstacles your brand faces while running on the way to success. Our primary focus is to bring the brand to the top of the search engine results page. So people will know how much potential your brand carries. No surprises, as time went on and flew gradually, everything changed. Earlier, we helped the brand stand up on its own feet, but now all our customers assist us in enhancing our ranking and making our name get marked in one of the commendable lists worldwide.
We are so gleeful that our name got reflected in this list of the top digital marketing companies issued by TopDevelopers. It can't become possible until we have the full support of our customers and partners. Their acclamation, praise, and attention to our services make us highly obliged that this list thinks we deserve to be on this list.
Many are thinking that who are TopDevelopers? What is so hyped about TopDevelopers? So here is a brief of TopDevelopers. TopDevelopers is a directory that lists all the IT service providers. They publish the list in various niches, mainly top digital marketing agencies, experienced digital marketing experts, and many more. And it is not the case that they just put the name by searching for it elsewhere. They certainly have a team who do research and run some of their metrics to publish one list. They aim to provide all the firms with a reliable underpin for themselves without hassle.
Elucidation Of TopDevelopers List Of Top Digital Marketing Agencies

Indubitably, a company only joins this renowned list when its name is earned and adorned with too many high-class reviews. The list of TopDevelopers of the leading digital marketing service providers tells us the accurate and legit digital marketing firms who resided their name on everyone's tongue.
In this contemporary world, huge demand is rising for digital aspects in the marketing domain especially. It directly impacted and created a void that caused the origination of various digital marketing firms. These firms can reach out to this list based on their best digital marketing services. These services comprise branding, advertising, search engine optimization, etc.
Advology Solution Certainly Shoo-In After This List Of TopDevelopers

Every year, TopDevelopers publish their list of every niche, but this year, Advology Solution sealed the position in the realm of top digital marketing agencies. Advology Solution understands that consecutive enhancement in the strategy is the key to opening the door to success.